Macha Yoga will be reopening on August 3rd! We can't wait to welcome you back!
What we're doing
Over the last few weeks we've upgraded our hygiene measures and created a clear action plan for how we'll create as safe and comfortable an environment as possible for everyone who comes to the studio. This includes routine sanitisation of the studio prior to and between classes and measures to ensure we are Covid compliant and attendees are physically distanced. We're closely watching government advice and industry best practice as things develop and will be updating and refining what we do as time goes on.
We've reduced yoga class sizes to 6 clients per class until Level 1 when it will be 8 clients per class. For seated and sedentary practices like meditation, Cacao or Sound Baths, we'll have 6-8 in Level 2, 10-12 in Level 1 (depending on activity). With significantly lower numbers we kindly ask that you book your classes and cancel with 24 hours notice.
Before you come…
… to class we ask that you familiarise your self with our new procedures. You may be given an updated health policy from your teacher to sign. We kindly ask that you don't come if any of the following apply to you. If you are exhibiting symptoms of cough, cold or fever, please let your teacher know as soon as you can to cancel your class. For the sake of everyone's immunity and well-being, please stay home and rest if you're unwell.
Do you have symptoms of cough, fever, high temperature, sore throat, runny nose, breathlessness or flu like symptoms now or in the past 14 days?
Have you been diagnosed with confirmed or suspected COVID-19 infection in the last 14 days?
Are you a close contact of a person who is a confirmed or suspected case of COVID-19 in the past 14 days (i.e. less than 2 metres for more than 15 minutes altogether in 1 day)?
Have you been advised by a doctor to self-isolate at this time?
Have you been advised by a doctor to cocoon at this time?
Contact tracing
Your details are only ever collected or kept by your teacher, unless required to prevent an outbreak via contact tracing. We'll need you to update your full name, phone number and address and give us a next of kin contact. We'll keep a record of your attendance.
When you arrive…
Please arrive on time and wait outside the entrance until your teacher is ready for you to come in. Your teacher will open and close the doors for you.
Place your mat where the markers are.
Please wear a mask until you've sat down in the studio.
Please enter and exit in an orderly manner giving everyone plenty of space.
Sanitise your hands on entry and exit with sanitiser provided.
Practice respiratory etiquette and bin any used tissues in the hall.
Equipment
Our lovely blankets, bolsters and cushions are taking a well earned holiday for now! We're very sad to see them go, but hopefully not forever. We strongly advise you bring your own mats and props, we will be selling many of the essentials at the studio. We will require mats to be sprayed and wiped clean after use.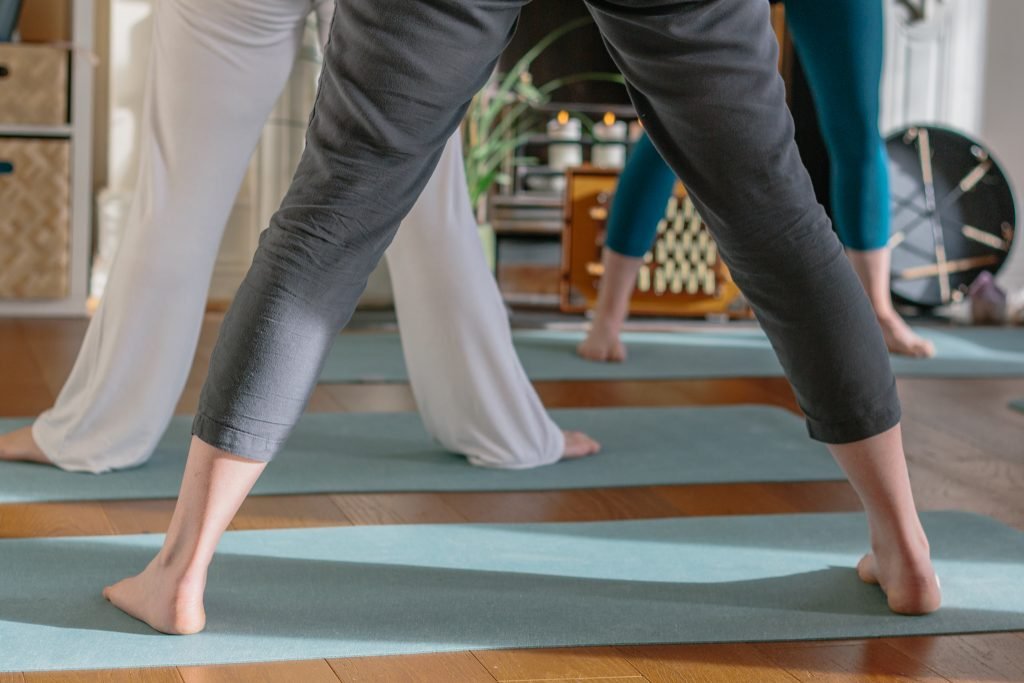 Thanks for taking the time to familiarise yourself with the new plan! With your help and cooperation we can continue to offer the much needed communal space for our practice!
Love from all the teachers and practitioners at Macha Yoga x